Rooms
Hotel Orion has 24 rooms. All our rooms are accommodate with:
Bathroom with shower and toilet
Television SmartTV with English channels
Free wireless internet
Telephone
Our rooms are located on the ground floor, first floor and second floor.
There are also five family rooms with 3 or 4 beds.
On the ground floor there is a breakfast room, two meeting rooms and a lounge with cozy bar.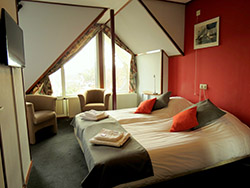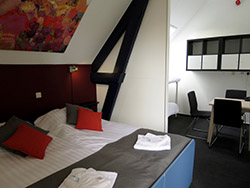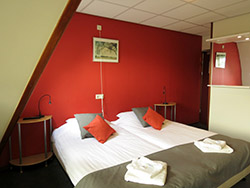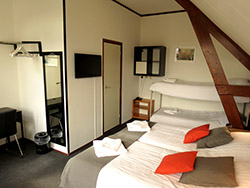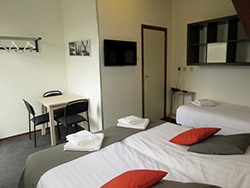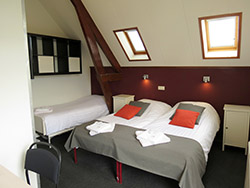 ×
Prices
The prices below are per night including breakfast.
Single room
Bathroom with shower and toilet
Television SmartTV with USB
Telephone
Free WiFi
Airconditioning
Including breakfast
Double room
Bathroom with shower and toilet
Television SmartTV with USB
Telephone
Free WiFi
Airconditioning
Including breakfast
Double room with bath
Bathroom with shower, bath and toilet
Television SmartTV with USB
Telephone
Free WiFi
Airconditioning
Including breakfast
Triple room
Bathroom with shower and toilet
Television SmartTV with USB
Telephone
Free WiFi
Airconditioning
Including breakfast
Quadruple room
Bathroom with shower and toilet
Television SmartTV with USB
Telephone
Free WiFi
Including breakfast
Appartement
Bathroom with shower and toilet
Fully equipped kitchen
View over the fields
Television SmartTV with USB
Telephone
Free WiFi